Promo Apparel: Unlock its Hidden Power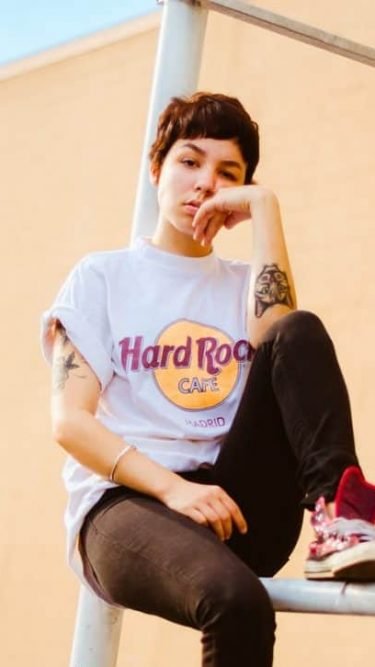 Here's an example of a t-shirt sold at Hard Rock Cafe Madrid
Promo apparel is hands down one of the most reliable marketing tools out there when it comes to raising your brand's exposure. Regardless of the industry you are in, everyone likes promo apparel: it's flexible, easy to customize, and very easy to use.
It takes your branding to target markets that may not have seen it otherwise– try to picture how many times somebody could put on a cap or t-shirt with your logo or slogan and expose it to the people working out in a gym or walking their dog in the park.
Logo apparel consistently tops listings of branded merchandise people love to get. 
For instance, the "I❤️NY" t-shirt was first developed as a project in 1977 and since then has become one of the most recognizable layouts on the planet.
Likewise, Hard Rock Cafe's t-shirts are branded with a unique design depending on the city they're offered in and have become collectible items for some music fans.
Whether you want to reward your best customers or produce a sense of pride in your employees, there are many ways you can use promo clothing to improve your business and spread your brand's message.
Build interest in your brand
One of the most significant advantages of decorated clothing is that many people don't even count it as advertising. Instead, clients value the high quality and sentiment behind branded things that they've been given.
Promo clothing provides your brand a high exposure at a low cost, considering that things like crew-neck collar tees are absolute classics and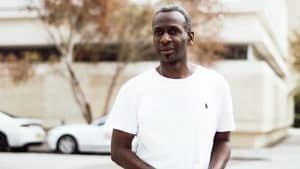 can be put on virtually every occasion. It can assist you in building a better brand image with your prospects or customers than other conventional types of marketing, like flyers or signs and banners.
The variety of print locations on clothes also gives you the chance to make your brand name stand out. 
A nice, colorful design can help start a conversation for anyone using your clothes and make the wearer feel like part of a select group. Promo hoodies have been trendy in colleges and schools as a medium to reinforce team spirit.
Strengthen your values
Promotional clothing can reinforce your brand's values. For Instance, businesses focused on the outdoors might like promotional fleeces to strengthen a sense of adventure– and of course, to keep their staff members comfortable outdoors in winter.
For companies like hardware stores, promotional polo shirts are resilient, comfy, and give your staff members a professional look.
Or, if your staff work in an energetic workplace like a gym or a sports center, a polo shirt with quick-drying and UPF 30+ UV would work great.
When your workers put on your promo apparel, they also make their part promoting your company out of the office. Staff members who take care of their own issues after work end up being active promoters for your business. 
Give GREAT clients a chance to FEEL included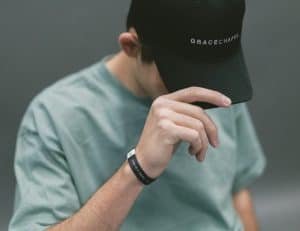 Studies have found that bring in new clients is five times more costly than maintaining an existing consumer. Promo clothing is an excellent way to develop solid, purposeful connections and show your existing customers that you value their business. Rewarding good customers with a top-quality apparel product can help them feel part of the group and produce a sense of satisfaction when purchasing from your store.
Since promotional apparel lasts for so long, handing out promo t-shirts or caps is among the best ways you can say "thanks" to your consumers. And in return, every single time they use it they will spread brand awareness about your company.
Build a feeling of unity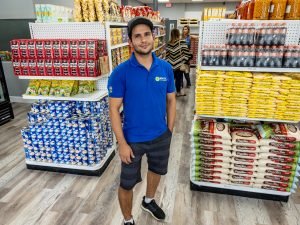 Promotional apparel can benefit your customers, but it is also an easy way to develop a sense of group or unity within your employees. Nice clothing in the very same color decorated with the same logo brings individuals together behind a common goal and makes them feel part of a group.
Providing your workers with corporate clothing can erase the line of separation between managers and employees, which helps to develop a good culture of communication and participation. It can make your workplace happier since workers won't feel stressed dressing in high-end brand names or keeping up with fashion trends to compete with other co-workers.
Boost your client's trust ON YOUR BRAND
Printed clothing is usually associated with well-established companies. By producing your very own promotional items, you can improve a consumer's trust in your professionalism and skills, making them feel more secure when purchasing from your company.
Corporate apparel with a logo makes your team members easily identifiable, and that's key for retail shops where clients need to know who works there. But there is an additional benefit of providing your workers with a feeling of authority since customers often tend to see employees who put on corporate branded apparel as brand name ambassadors and professionals in their area. Corporate clothing improves your employees' self-confidence and also increases the probability the client trusts their advice to make the right purchase.
Show you care
Running a fundraising event while using promotional apparel is a great way to show your community your brand cares. But you can also give away branded t-shirts. In the end, anybody who attended your event has a t-shirt they can proudly wear anytime to express their solidarity. And in return, your brand will gain awareness. It's a win-win.
Related